Uniondale Community Council, Inc

A community organization, devoted to community improvement and youth and family services.

We're based in Uniondale, New York

Established in 1977, Incorporated in 1979, under IRS 501(c)(3)

Our offices and Youth Project programs

are based at the

Uniondale, NY 11553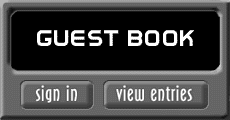 This page was last updated on February 14, 2020
MISSION STATEMENT:

The Founders of Uniondale Community Council and the subsequent dedicated teams of Directors have a dream.  It is simply this:

We want every youth in Uniondale to grow up in an atmosphere which nourishes their favorable development, where every senior citizen feels secure, where every homeowner is certain they made a wise decision and where every businessperson benefits from a thriving, prosperous community.

*Providing youth services

*Fostering and maintaining good neighborly relations within the community

*Promoting community beautification

*Encouraging jointly-planned strategic community development

*Developing family workshops

*Tutoring for and with the young

*Assisting young and older residents in finding jobs in the community

*Supporting local business

*Promoting increased services to the people of Uniondale 


March UCC monthly meeting - 

Mon, March16,2020    7:00pm – 8:45pm GMT-04:00

Where?

Uniondale Library 400 Uniondale Ave (lower level meeting room)

GENERAL INFORMATION

UCC General Meetings are normally held the third Monday of every month in the downstairs meeting room of the Uniondale Public Library; exception is January when it is held on the fourth Monday, and there is no meeting in February. The next meetings are on March 16 and April 20, 2020

Please come to a meeting and get involved in your Uniondale community.

Uniondale Community Council, Inc. operates a multi-service youth project, serving the children, youth and families of Uniondale School District. Services provided include: workshops, crisis intervention, information and referral, a summer program, basketball, opportunities for youth to be civically engaged in their community and violence prevention programs.

For more information, call 538-9487

    Or see the linked Youth Project page for programs and schedule.

To donate to UCC Youth Project click on  the button below.